While the donations of scrapbooking supplies has been enormous and we can never say "Thank you" enough. We are in desperate need of albums for all the great supplies and pages donated to the Heart Gallery to be placed in and given to a Foster Child.
DHS has requested pages in 8 1/2 x 11 format, we need albums specifically to accommodate this size of finished pages.
Do you have any unused albums of this size you no longer want or need, consider making a donation for this project! Albums can be directly donated to the Heart Gallery.
You may want to consider making a cash donation to help us purchase the supplies we need at this time. For only $25 we will be able to purchase an 8 1/2 x 11 album, page protectors and adhesive to complete a LifeBook and present it to a Child.
For more information contact:
Sandra Estep
LifeBook Co-Coordinator
541-517-3647 (call or text)
Christy Obie-Barrett
Executive Director
Fax 541-343-2866
Gail Van Gundy 
LifeBook Co-Coordinator
541-525-3500(call or text)
We would like to thank all the people and businesses that keep the Heart Gallery going with your generous donations, contributions, volunteering and advocating for these special children. We strive to include all who have helped us succeed. If we have missed you or have not included you on our list, we apologize and hope you bring this to our attention. Thank you!
Partnering for success
A Family for Every Child's mentoring program is essential to helping foster youth make school and life transitions at critical stages in their development. OCF strongly supports enhancing this important program, ensuring positive, successful mentoring experiences for an estimated 60 middle and high school students throughout Lane County. -Kathleen Cornett, Vice President of Grants & Programs, Oregon Community Foundation
A Family For Every Child's (AFFEC) mentor program is expanding its reach by connecting with children's schools in order to help them perform better academically and remain on track to graduate. With support from the Oregon Community Foundation AFFEC has brought on a new team member who is charged with conducting school-based community outreach, connecting with children's school counselors, and supporting our mentors in their mentee's academic life. This will allow AFFEC to help children and teens see greater academic success, and feel more supported by caring adults in their lives. Currently a little more than half of foster youth obtain a high school diploma due to difficulties when transitioning from home to home, and mentors have the potential to ease those transitions with schools and other institutions. Thanks to the Oregon Community Foundation, AFFEC will now be supporting mentors and youth to help ensure children not only receive their diploma but exceed academic expectations. Our new Education Liaison is Mary Bromley, Mary has been an AFFEC mentor for over five years. She is the only consistent person in the life of her mentee. Mary also recently retired from the school district and will begin working with us on our Education/Mentor/Mentee Program as an Education Liaison.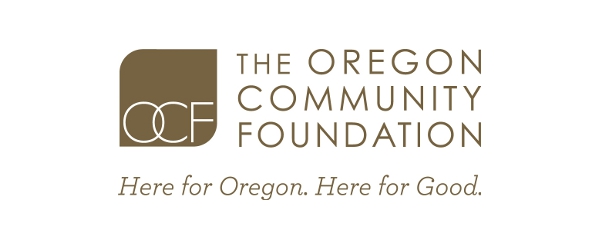 In addition to providing more academic support, AFFEC is launching a Mentor Assisted Life Skills Program which will pair mentors with youth who will work on developing life skills together. Mentors and mentees will be offered a curriculum that includes information on how to handle one's finances, healthcare, cooking, and more. This program will better prepare children who are at risk of "aging out" of foster care for living on their own. These classes in conjunction with the mentors' support will aid in the success of each child becoming a self-sufficient adult! Our new Life skills effort is lead by our new team Member,
Christina Sutton
.
Christina comes with a long history of connection to AFFEC. In the very early days she ran our Mentor Program, and then she took a break to foster and adopt many children. While she still has a house full, she is getting involved again to help us build our education classes for youth at risk of aging out of care and those who will become adults with little preparation for the real world. She will plan and teach bi-weekly classes on everything from "How to write a check" to "How to shop for food" to college, trade-school knowledge, and resume-building. Christina grew up in foster care and never got a family of her own, so her passion for at-risk youth is huge and based in real-life experience. If you would like to get involved in this effort, we need you – contact 
mentor@afamilyforeverychild.org
 or 
Christy@afamilyforeverychild.org
 or call 541-343-2856.
Donations Have Been Made On Behalf Of:
Andrew Deffenbacher from B2 Wine Bar and Grill
Ed from Fisherman's Market
Kurt Catlin from Kalapuya High School
Ladonna Webb
Laura Beane
Ryan Tesdale
Wendy Nastiuk
Rania Karam
Cindy Herzog
Amber Thompson
Thomas Savinar
Juliana Santos
Ramon Guirnalda
Jeri Gedrose
Peggy Babics
Donna Baillie
Steve Brown
Evans Fund
Marnie Gleason
Don DeZarn
Randy Cummings of Courtsports Athletic Club
Kris Coburn from Arnold Gallagher P.C. Attorneys at Law
Karen L. Obie from Obie Family Foundation
Kelly Myers from West Side Iron Inc.
OCF Joseph E. Weston Public Foundation
Kathleen George of Spirit Mountain Community Fund
Brian Schafer from TeBri Vineyards
Benton Lane Winery
Joe Hawes from Hawes Financial Group
Diane Hoffman from Folkroots Herbal Care, LLC
Colette Kemper from Midnight Oil Farms
Oregon Caberet Theatre
Bendistillery
Dana Tessler from Rainbow Valley Design and Construction
I Run With Scissors Salon
Oregon Coast Aquarium
The Nail Nook
Oakshire Brewing
Cindy Rust from OLCC
Five Pine Lodge & Spa
Saint Martins Episcopal School
Denice Fisher
The Mord Family
Heidi Reese
The Reese-Baenen Family
Jacob Reese and Marley
Ryan and Theresa Reese
Washington
Jianna Rice
In Memory of Nicholas Warner
In Honor of Whitney Christine
In Honor of Michael Dunn
YAC St. Mary's Episcopal Church
Susan Ottmer
Sarah Allen from the Oregon Community Credit Union
Charles "Chuck" Kirkpatrick
Shelley Kurtz The Staff and Management at KVAL TV Don Leber Jessica Byrne Lane County Kids
Bi-Mart Stores McKenzie Broadcasting Bill Barrett, Tm Fox & Tracy Berry KEZI Kidsports Kids Directory
Our Very Generous Business Advocates

Arbor South Architecture Build a Bear Workshop (Inside the Valley River Mall) Creswell Chamber of Commerce Creswell Library Dr. Dave Matthews DMD Friendly Street Market Gateway Mall Iron Works Gym (Creswell) Nifty Fifties & Sixties OMT Mortgage-Keller Williams Realty Precision Classics and Collision Ray's Food Center (Creswell) Siuslaw Valley Bank SOFCU Credit Union (Creswell) Summit Bank Valley River Center
Faith Based Partners

Bethesda Lutheran Church Calvary Fellowship Eugene Faith Center Faith Center First Babtist of Eugene Friendly Street Church of God Grace Community Fellowship Norkenzie Christian Church Northwood Christian Church New Life Assembly of God Temple Beth Israel Willamette Christian Center
Community Partners

20/30 Club Assistance League CASA Committed Partners for Youth Hairbadoo Junior League
Media & Technology
Thank you to
Adept Computer Services/K9 Bytes and Shannon Barnard 
AIC-Advanced Investment Corp 
– Ann Olson Bill Barrett Bi-Mart Stores Don Leber Erin Bunde Greg Raschio Jessica Byrne Keri Stewart Kids Directory Kidsports Lisa Raffin Martin Hall and Neil Moyer McKenzie Broadcasting, KKNU Poppie Advertising Shelley Kurtz, KVAL Tim Fox Tracy Berry The Staff and Management at KEZI The Staff and Management at KVAL
| | |
| --- | --- |
| 18th Avenue Print | 5th St. Market |
| A Matter of Time | A New you Salon and Spa |
| Abby's Pizza | Advance Cabinets |
| Aileen Walker | Albertson's – River Road |
| Amanda Fitzgerald | Amber Quick-McKee w/ Aesthetic Plastic Surgery |
| Ambrosia | Andrea Kingsley Rippee |
| Annesha Montez Photography | Applebees West 11th Avenue |
| Arbonne Skin Care | Arbor South Architecture |
| Assistance League of Eugene | Associated Business Systems |
| Aunt MiMi's Specialty Cakes | B2 Wine Bar |
| Bari Lipp Foundation | Bates Steak House |
| Beards Framing | Ben Franklin Crafts |
| Beppi and Gianni's Trattoria | Best Buy and Staff |
| Best Western New Oreg Motel | Bi- Mart |
| Bicoastal Media | Bill and Shelly Walter |
| Bill Hastings | Bob and Teresa Sherman |
| Bill Healy Foundation | |
| Bookmine (Cottage Grove) | Boulevard Grill |
| Bounce | Brewed Awakening |
| Brian Cole | Build a Bear |
| Caf 440 | Caprice Day Spa |
| Caribbean Tan | Carrie Robinson |
| Cascadia Editing in Philomath, Oregon | Celebrations Sugar Fantasy |
| Central Print and Reprographic Services | Century Bank |
| Chambers Communications | Chambers Family Foundation |
| Chateau Nonchalant | Chipotle |
| Chris Walton and Beth Sheehan | Christian Family Adoptions |
| Christina Sutton | Scott Morison |
| City Nails | Cornucopia |
| Collins Foundation | |
| Costco | Cottage Grove Community Center |
| Cottage Grove Hospital | Cravings Catering |
| Creswell Kiawanis | Creswell Library 64 West Oregon Ave. Creswell |
| Crossroads Espresso | Crux Gym |
| Dandelions Flowers and Gifts | Datalogic |
| David Minor Theater | Department of Interior |
| Diamond Woods Golf Course | Dr. Dave Matthews DMD |
| Duck Race | Elephant?s Trunk |
| Embassy Suites, Portland | Emerald Lanes Bowling |
| Enchanted Forest | Eric Herman |
| Eugene Airport | Eugene Ballet |
| Eugene Catering Cornucopia | Eugene Concert Choir |
| Eugene Marathon Health and Fitness Expo. | Eugene Public Library |
| Eugene Swim and Tennis Club | Eugene Toy and Hobby |
| Express Press Printing and Graphic | Fast Track Car Wash |
| Fenario Gallery | Fiddler's Green |
| Flavors Catering | Framin' Artworks |
| Fred Meyer | Fred Meyer – River Road |
| Friendly Street Market | Gateway Mall |
| Gina Jensen and Chris Nettleton | Gina Jenson |
| Grand Slam USA | Gray's Garden/Reed & Cross |
| Great Clips, Springfield | Hair Ba Doob Ba! |
| Hair by Kristi Stutesman | Harry Ritchie Jewelers |
| Hartwicks | Haugen Advertising and Graphics |
| Hilton Garden Inn | Hole in the Wall BBQ |
| Holiday Inn Express, Eugene | Hollywood Video (Willamette St.) |
| Holzman Foundation | |
| Hotel Vintage Plaza | Imagine It Framed 29 South 6th St. in Cottage Grove |
| Iron Works Gym | James Horniman |
| Jeff Wilson | Jerry's Home Improvement Stores |
| Jim Chatfield | Judi Schons |
| Judith Teal | June |
| Kaylin Jensen | Kernutt Stokes Brandt & CO. |
| KEZI Television | Kim Adams |
| Kim Rambo | Kingsley Family Fund-SF |
| Koala Construction | Kowloon Restaurant |
| KVAL | Kyle and Kate Hudson |
| Labor Ready | Lakeside Clinic in Dexter |
| Lamar Advertising | Lane Community Culinary |
| Lane County Public Service Building | LANZ Cabinets |
| Les Schwab | Levi Strauss |
| Life Technologies | Lisa Weinstein |
| Lizzy's House of Cakes | Marche |
| Margo and Herb McKillop | Market of Choice |
| Maureen Smith | McDonald Framers |
| McDonald Wholesale | McDonalds Rest. |
| McGraths | McKenzie River Broadcasting |
| McKenzie River Golf Course | Mekalas |
| Meyer Memorial Trust | An anonymous gift in honor of Louise Murphy |
| Mill Casino, Hotel and RV Park | Mookies |
| Mo's Restaurant | Mujeres Salon and Spa |
| My Party Bus | Naya's Taqueria |
| Nifty Fifty & Sixties | Nigel and Michelle Chapman |
| Nike | Northside Liquor |
| Oakway Catering | Oakway Center |
| Oakway Golf Course | Ocean Dunes Golf Course |
| Obie Family Foundation | |
| OES Catering | Of Grape and Grain |
| Oldfield's | OMSI |
| OMT Mortgage / Keller Williams | Oregon art supplies |
| Oregon Coast Sea Lion Caves | Oregon Gallery |
| Oregon Rod, Reel and Tackle | Osteria Sfizio |
| Pacific Office Automation | Pam Singh |
| Papa's Pizza | Peace Health Cottage Grove Hospital & Clinic |
| Pepsi | PF Chang's |
| PGE Foundation | |
| Phil and Sharon Means | Pietra's Artisian Bakery |
| Precision Classics and Collision | Premiere Homes |
| Putters/Strike City/Lasertrek | Pyreneese Vineyards |
| Radisson Hotel, Portland | Rays Food Center (Creswell) |
| Reflections Salon | Rett Baumann |
| Richard & Alisa Caesar | Rossetti Mardeting & Michelle Winetrout |
| Rotary Club | Ruhoff Homebuilders |
| RW Family Fund | Santa Clara Animal Hospital |
| Sara J. McRae, LMT | Sassy Cupcake |
| Saturday Market | Science Factory Chdrn Museum |
| Scott and Kathy Kitchell | SE Insurance Specialists |
| Search Engine Consulting by SEO Does Matter | Seattle Seahawks |
| Secret Garden B&B | SELCO |
| Seven Feathers Hotel & Casino | Shari's – Springfield |
| Shari's – West 11th | Shelley Hill |
| Sign Pro | Siuslaw Bank |
| Siuslaw Valley Bank | Sixth Street Grill |
| Skate World | SOFCU Credit Union 168 Melton Road Creswell |
| Speedi Sign | Spingfield Courthouse |
| Spirit Mountain Community Fund | Sports Authority |
| Springfield Arts Council | Springfield Police Department |
| Staples | Steve and Linda Bruns |
| Strike City & Putters | Sue Loome |
| Summit Bank | Sunsational |
| Susie and Sandy Trahan | Suzanne Arlie |
| Sweet Life Patisserie | SYMANTEC |
| Ta-Da Productions | Territorial Vineyards |
| Terry Ellsworth | The Boulevard |
| The Bridge Bar and Grill | The Chocolate Factory |
| The Lesson Factory | The Shedd Institute |
| Three Mile Canyon Farms | Tiffany Sullivan |
| Tokatee Golf Club | Towers Marketing |
| Trader Joe's | University of Oregon Bookstore |
| US Bank Branches | Utopia Salon |
| Valley River Center | Very Little Theater |
| Vista Framing and Gallery | Wells Fargo Bank PCS |
| Wild Duck Caf | Wildhorse Resort and Casino |
| Windermere Realty (Oak St. office) | Woodard Family Foundation |
| YMCA | Young's Market Company of OR |
Thank You To All Our Generous Mentors
| | |
| --- | --- |
| Youth Mentors  | Family Building Mentors  |
| Andrea Rippee Amanda Williams Barbara Orsi Brenda Korte Carolyn Wehrman Delores Mord Gina Holtz Larry Hilliard Mary Bromley Patricia Hilliard Rick Stuber Rosemary Miranda Sasha Mord Shannon Gibson Sharon Gelisse Sterling Dailey Tom Overly Wayne DeWilde | Bob and Tami Clayton Carrie Baker Christina Sterling Cindy Gilbert Cynthia Scanlon Deb Walters Elizabeth Ray Marlene Drescher Nicole Witt Stacy Runnells |
Thank you for your interest in supporting A Family for Every Child's 7th Annual Hero for a Day event. Through the continued support and generosity of our community members, we are able to continue bringing this amazing event to foster and non-foster children alike. This is still one of our youngest events but each year we grow and serve more and more families, providing them with memories and experiences that they will cherish for a lifetime. Keep reading to see the variety of ways that you can support our Hero for a Day event.
Donations
Each year we are in need of Super Hero related costumes, attire and accessories like:
Capes
Masks
Scepters & Wands
Sports Equipment
Face Paint
Hats
Other dress-up items
Our Heroes range in ages 2-18, so we need items of all sizes.
You can bring or send your donations to our office anytime Monday through Friday from 8 am - 5 pm. Our office is located at 1675 West 11th Avenue, Eugene, OR 97402. You can also drop your item donations at our designated Hero for a Day Drop Boxes around Lane County. You can find our boxes at the following locations:
Are you interested in hosting one of our donation boxes at your location?
Please contact our Events Team at (541) 343-2856 or
events@afamilyforeverychild.org
.
Wishlist
If you do not have anything at home but still want to donate, visit our wishlists on Amazon and Oriental Trading.
And throughout the year...
Please keep us in mind throughout the year when you are recycling your children's costumes and dress-up apparel, as well as other hero-themed items. We collect donations all year long with the hope of growing our event to serve more foster children each year.
Want to Volunteer for Hero for a Day?
Share your superhero skills and talents and sign up today to become a Hero for a Day Volunteer.
Volunteer