"My name is Claire Stamey. I live in N.C, and I got pregnant by one of my best friends in 2007 at the age of 38. I am white and he is black. This was my 3rd baby. The birth father and I decided to look for biracial couples to adopt her. We ended up finding what turned out to be the perfect couple, Chris and Ruth Traylor in California. The adoptive Dad and I have similar interests and talents. We all decided on an open adoption Zoe was born 3 weeks or so premature. She is nothing short of a miracle. Chris and Ruth often sent me pics, and we all kept in touch on Facebook and the phone.
Sadly, Ruth passed away-in December,2016 from complications of Lupus. Chris is now a single Dad raising Zoe himself and doing a wonderful job. Chris and Zoe keep in touch with me via phone and Facebook on almost a daily basis. Chris also keeps in touch with my 25 year old daughter, as well as the birth father and his family.
It is now July 2018 and here is the rest of my story. Chris decided that it's now time for him and Zoe to come to NC and visit me, my 25 year old daughter, and the birth father and his family. They came to visit for the first time in 10 years and it exceeded all's expectations. Attached are both a pic of Chris, Ruth, and Zoe as a baby, and Chris and Zoe's visit this month."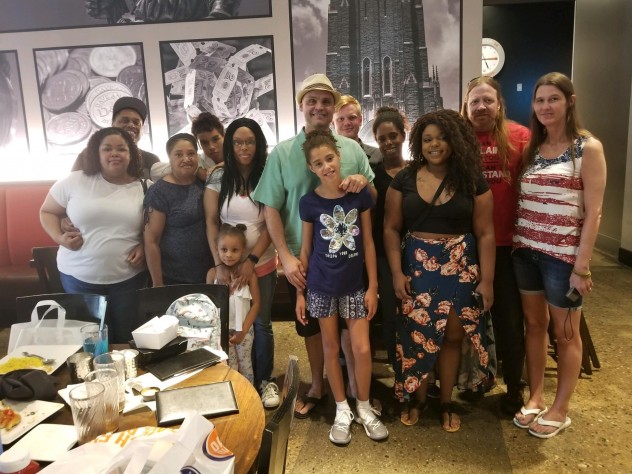 Corey, Zoe, Ava, me and family
Ruth, Chris and Zoe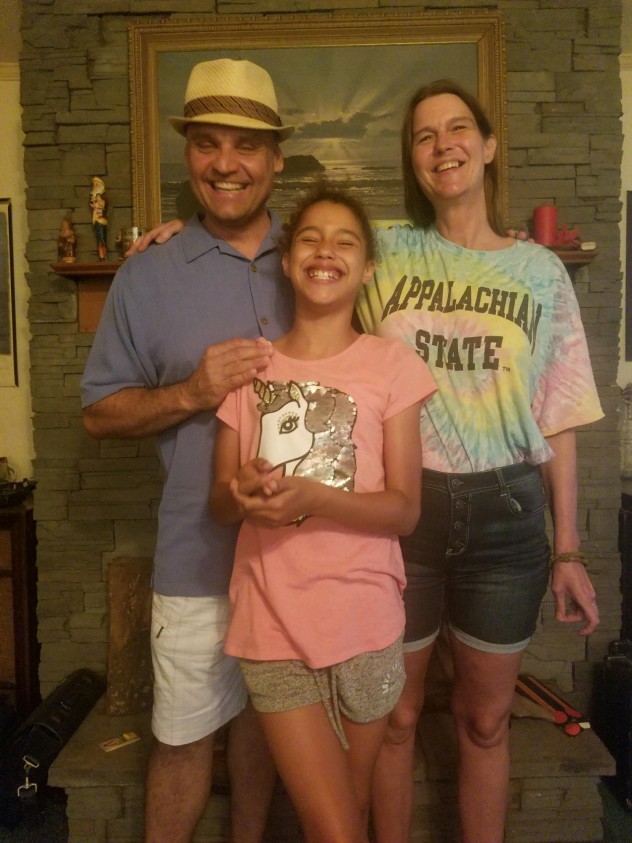 Chris, Zoe and me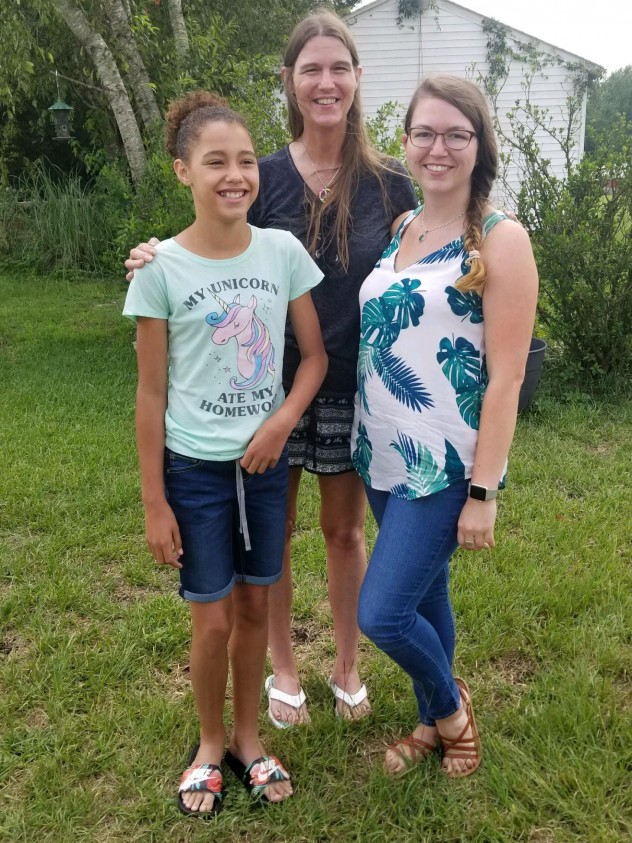 Thank you Claire for sharing your story with us. We are so happy for you and your family!
If you have a success story that you would like to share, please contact Aurora at aurora@afamilyforeverychild.org!